About
The RTest package shall allow you to write human readible test cases. If you wonder why to build human readible tests, you can read this blog entry.
Our package RTest is basically a wrapper around testthat functions. Instead of comparing two values by a function call, we will show you how to compare two values by an XML file. As a general principle, you can say, that you define the test case inside an XML file + a test-adapter R script. The test-adapter contains the "How to?" test, meaning the cuntion call and what to take out of the XML file. You do not neccesarily have to provide a test-adapter. RTest also provides you with a "generic" test adapter that will check the values inside your XML file and see what you want to test.
The XML file contains the parameters and reference values and the function you want to call. The function name can be the package function name or the test-adapter method name. All three combined make the call
reference %>% compare_to( function_call ( parameters ) )
The compare_to part is what RTest provides you with. The XML is handed over to the RTest package, that calls testthat and produces a nice report. Please see the figure below for the general principle.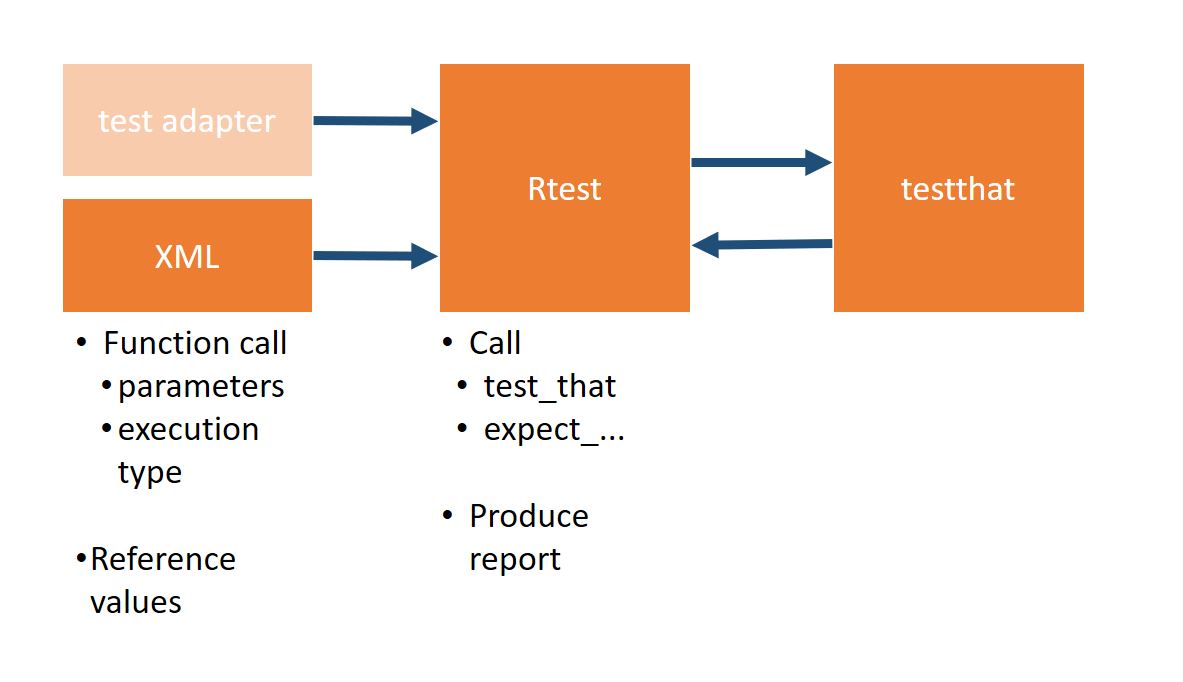 Simplistic Test Case
This is a step by step guide how to build a test case. The final test case can be found under: RTest_TC-generic.xml